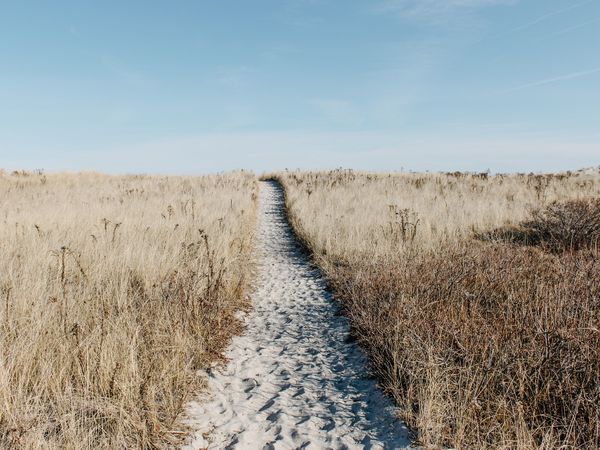 Mijn coach vroeg mij onlangs wie mij inspireren. Een leuke oefening die al snel leidde tot een lange lijst. Eén van deze personen is Aletta Jacobs. Tijdens een geschiedenisles op de basisschool maakte ik kennis met haar verhaal. Dit maakte destijds enorme indruk op mij. Sindsdien is zij niet meer van mijn persoonlijke 'inspiratielijst' weg te denken.
Aletta Jacobs is de eerste vrouw in Nederland die aan de HBS ging studeren, daarna naar de universiteit ging en later de eerste vrouwelijke arts werd. Iets wat tot daarvoor ondenkbaar was en voor velen onmogelijk leek. Het lukte haar een nieuw pad te banen. En wat voor pad. Over dit pad zouden later nog duizenden vrouwen lopen, zodat dit een brede geplaveide weg werd.
In mijn werk als health innovator haal ik inspiratie uit dit verhaal. Zo werk ik vaak aan de implementatie van innovaties die niet passen in de bestaande werkprocessen of huidige bekostiging. In de praktijk is dit vaak een worsteling om los te komen van de bekende paden. Denk bijvoorbeeld aan initiatieven op het gebied van preventie of eHealth. Het is hierbij continu zoeken naar nieuwe mogelijkheden om een voorzichtig eerste spoor te maken.
Het banen van nieuwe paden is in de praktijk makkelijker gezegd dan gedaan. Hoe zorg je dat je vasthoudt aan het doel en je onderweg niet laat ontmoedigen? Dit vraagt een flinke dosis creativiteit, doorzettingsvermogen, geduld, durven falen en weer doorgaan, zoeken van steun en het vieren van elk klein stapje. Maar vooral, en zeker als het even tegenzit, een groot vertrouwen en het blijven voeden van de droom.
Met de inspiratie van Aletta Jacobs ga ik deze uitdaging steeds opnieuw weer aan. Want stel je eens voor: als het lukt een eerste spoor zichtbaar te maken, dan kunnen meer mensen volgen en zal een echt pad ontstaan. En wie weet in de toekomst zelfs een geplaveide weg.
Deze blog werd eerder gepubliceerd op www.vitalinnovators.nl