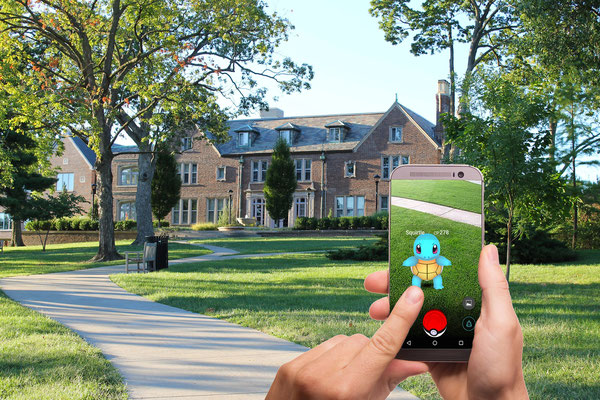 We zitten te veel. Nederlanders blijken zelfs Europees kampioen zitten . En dit blijkt niet zonder risico's. Plezier is een mogelijke gamechanger in het stimuleren van bewegen. Dat blijkt wel uit de hype rondom het spel Pokémon Go.
Uit onderzoek van het RIVM blijkt dat we gemiddeld 9 uur per dag zitten. Jongeren tussen de 12- en 20 jaar zitten het meest: 10,4 uur. Hoe meer we zitten, hoe groter de kans op allerlei aandoeningen. Zitten wordt het nieuwe roken genoemd.
Bewustwording
Maar ervaren we dit ook als een probleem? Zitten is vrij onschuldig en je krijgt er niet direct klachten van. Het hoort bovendien bij veel van onze activiteiten, zoals school, werk, reizen en vrije tijd. We zijn ons vaak wel bewust dat meer bewegen goed is. Maar minder zitten is geen doel op zich. De kans dat mensen hier zelf mee aan de slag gaan, is daarmee klein.
Vanuit organisaties ontstaat langzaam meer bewustwording dat teveel zitten ongezond is. Zo is staand overleggen steeds normaler. Ook bij Vital Innovators hebben we inmiddels een wekelijkse 'stand up'. En recent kondigde een cardioloog het eerste staande spreekuur aan. Kleine stappen die kunnen bijdragen aan het verminderen van ons zitgedrag. 
Pijn of plezier
Als we kijken naar de motivatie van mensen om gedrag te veranderen, dan zien we twee belangrijke prikkels. Het vermijden van pijn of het maximaliseren van plezier. De strategieën bij het stimuleren van bewegen richten zich nog vooral op het vermijden van pijn. Mensen worden aangesproken op de gevolgen van te weinig bewegen zoals overgewicht, diabetes of vervroegde sterfte. Maar als mensen geen klachten hebben, werkt dit vaak onvoldoende. Zitten doet simpelweg te weinig pijn.
Wat valt er te leren als we kijken naar het maximaliseren van plezier? Hier liggen nog volop kansen. Het bewegen of zitten  is geen doel op zich, maar  een middel om plezier te ervaren. We kunnen op dit vlak veel leren van de creatieve sector en met name de gamesector. In het ontwerp van games wordt goed ingespeeld op verschillende motivatiefactoren (zie model ). Goed ontworpen games zijn erg geschikt om mensen (intrinsiek) te motiveren: ze willen zo'n game steeds opnieuw spelen.
Pokémon
De huidige hype rond Pokémon Go is een mooi voorbeeld van een game waarbij bewegen een middel is om te kunnen spelen. In dit spel voor de smartphone wordt gebruik gemaakt van augmented reality om Pokémon figuren te kunnen zien als je over straat loopt. Je moet er dus echt op uit om te kunnen spelen. En dit gebeurde afgelopen week ook volop. Naast het verzamelen van de Pokémon figuren, zijn er ook andere elementen zoals het trainen van de Pokémons, de competitie met anderen en het samenwerken in teams. Het aanspreken van verschillende motieven spreekt een brede doelgroep aan.
De inzet van games beperkt zich niet alleen tot jongeren. Ook ouderen beleven plezier aan het spelen van bewegingsgames. De kracht van de bewegingsgames is dat beleving en plezier voorop staan. Het maakt het 'saaie' bewegen leuker. Bovendien blijkt dat het spelen van (en zelfs het kijken naar) bewegingsgames een positief effect kan hebben op de houding van ouderen ten opzichte van bewegen en de intentie om meer te bewegen. Plezier kan een echte gamechanger zijn in het stimuleren van bewegen.
Wil je hiermee aan de slag? Dan is het van belang een user driven aanpak te kiezen. De motivatie en het plezier van de eindgebruiker moeten voorop staan. Daarnaast kan in de aanpak gebruik worden gemaakt van mogelijkheden van technologieën die beleving toevoegen, zoals gaming, virtual reality, augmented reality of zelfs robotica. Dit kan leiden tot verrassende nieuwe beweegconcepten. Juist voor mensen die gewoon bewegen saai vinden.
Deze blog werd op 21 juli 2016 gepubliceerd op skipr.nl