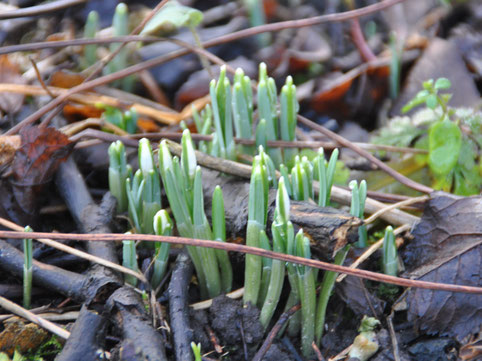 Stoppen is nodig om ruimte te creëren voor iets nieuws. Zo werkt het met innoveren, maar zo werkt het ook in ons persoonlijke leven. Het oude maakt plaats voor het nieuwe. Dit klinkt simpel, maar is het niet. Stoppen associëren we vaak met verliezen, mislukken of falen. Maar als we niet verder kijken dan het verlies, dan missen we de kans om vooruit te komen.
Ik ben zelf niet goed in stoppen. Ik heb er eerlijk gezegd een absolute hekel aan. De associatie met falen en mislukken zorgt ervoor dat ik juist kies om harder te werken om vooral maar door te kunnen gaan. Maar het afgelopen jaar ben ik tot een ander inzicht gekomen. Ik heb ervaren hoeveel energie en inspiratie weer kan ontstaan als je ergens bewust mee stopt.
Vorig jaar bereikte ik een belangrijk kantelpunt. Met een drukke baan en een gezin met jonge kinderen, was ik vooral continu aan het rennen. Aan het rennen om iedereen tevreden te houden en maar aan de verwachtingen te voldoen. Maar hoe was deze situatie eigenlijk ontstaan en hoe zou ik het wél willen? Dat wist ik niet meer… Ik was vooral nog aan het overleven.
Er moest iets gaan veranderen. Dat was duidelijk. Dit keer zou hard werken en doorzetten het alleen maar erger maken. Vluchten of verstoppen leek me nog wel een aantrekkelijk alternatief, maar ook geen echte oplossing. Het was tijd om de regie over mijn eigen leven weer terug te pakken. Maar hoe doe je dat? En waar begin je dan?
De oplossing bleek even simpel als complex. Ik moest leren om bewust te stoppen. In eerste instantie riep dit vooral weerstand op. Had ik het dan allemaal verkeerd aangepakt? Maar al snel veranderde er iets. Door te focussen op het nieuwe begin dat voor me lag ontstond er ruimte om te onderzoeken hoe ik juist weer verder kon komen. Ruimte om te dromen, nieuwsgierig te zijn en nieuwe dingen uit te proberen.
Ik leerde stoppen te zien als kans om te kunnen blijven vernieuwen. Alleen evalueren wat er goed of slecht gaat is niet genoeg. Je moet echt durven stil staan en jezelf uitdagen: 'waar moet ik nu mee stoppen om een stap vooruit te kunnen zetten?'. Dit vraagt om een heldere focus op wat je wilt bereiken, de bereidheid om te leren en te denken in mogelijkheden. Maar wat ik misschien nog het meest heb moeten leren is de onzekerheid van het nieuwe te omarmen.
Voor mij heeft dit geleid tot het opzeggen van mijn oude baan om een nieuwe start te maken. Ik ga een nieuw avontuur aan als ondernemer en ben nu bezig met de opstart van mijn eigen bedrijf Amplitudo. Ik wil graag terug naar de inspiratie om te innoveren en deze delen met anderen. Ik neem hierbij de verhalen van mensen als vertrekpunt om nieuwe mogelijkheden zichtbaar te maken, toe te passen en te ontwikkelen. Zodat er nieuwe betekenisvolle concepten ontstaan die er toe doen!
Ik ben daarom op zoek naar mensen en organisaties in de gezondheidszorg die anders durven denken en geloven dat het beter kan. Heb jij een verhaal dat je wilt delen of ideeën hoe het anders kan, dan trakteer ik je graag op een kop koffie. Help jij me bij dit nieuwe begin?
Je kunt me een comment achterlaten of een bericht sturen op janneke@amplitudo.nl