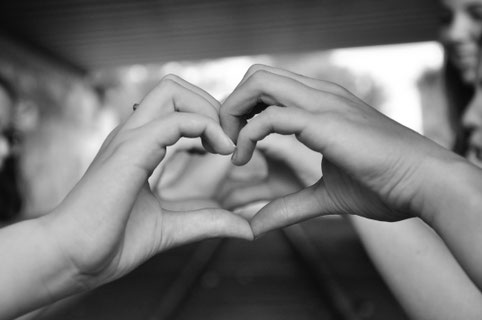 Afgelopen maand sprak ik met een geestelijk verzorger over de rol van zingeving in de zorg. Door de toenemende aandacht voor zingeving in de zorg lijkt het taboe doorbroken. Concepten als positieve gezondheid, waarin zingeving één van de pijlers is, dragen daar aan bij. Maar in de praktijk lijkt zingeving vooral nog iets te zijn voor zorg rond het levenseinde. En dat is een gemiste kans. Ook in de curatieve zorg is er behoefte aan zingeving. Ik neem je daarom graag mee in het verhaal van Lenie en de kansen die er liggen voor zingeving in het ziekenhuis.
Het verhaal van Lenie
Daar lag ze weer. Op dezelfde kamer als een week geleden. De geur was nog precies hetzelfde. Net als de continue stroom aan indrukken die op haar afkwamen. Alleen de drie kamergenoten waren veranderd. Het liefst zou ze zich afsluiten en het gordijn rond haar bed dichttrekken. Maar dat durfde ze niet. Dus sluit ze even haar ogen.
Lenie (61) is opnieuw opgenomen vanwege een hardnekkige bacteriële infectie. Vorige week werd ze ontslagen uit het ziekenhuis, maar de klachten kwamen terug. Aan de buitenkant lijkt alles goed te gaan met Lenie. Ze krijgt regelmatig bezoek en maakt graag een praatje met het personeel en de haar kamergenoten. Maar ondanks alle mensen om zich heen, voelt Lenie zich eenzaam en verloren. Ze piekert veel en slaapt slecht. 
Plotseling uit balans
Als je in het ziekenhuis terecht komt, word je plotseling patiënt. De aandacht gaat vooral uit naar de ziekte of klachten. Er is weinig aandacht voor de mens achter de patiënt. Terwijl het proces van ziekte en zorg veel impact heeft op het hele leven. Wat betekent dit voor jou als persoon, voor je omgeving of voor je dagelijkse bezigheden? Het is daarom niet vreemd dat mensen tijdens het zorgproces uit balans raken en moeite kunnen hebben om zich staande te houden.
Hoe mensen hun ziekte en zorgproces ervaren bepaalt hoe mensen omgaan met hun aandoening en hoe ze het plek geven in hun leven. Aandacht voor de mens achter de patiënt is belangrijk om een nieuwe balans te vinden. Zingeving speelt hierin een belangrijke rol. Het geeft betekenis aan de gebeurtenissen. Een goed gesprek is soms al voldoende om beter met de situatie om te kunnen gaan. Een deel van de mensen is zelf in staat de balans te herstellen, terwijl anderen hier wel wat hulp bij kunnen gebruiken.
Eenvoudige oplossingen maken het verschil
Het vertrouwen van Lenie groeide weer na enkele gesprekken met de geestelijk verzorger van het ziekenhuis. Haar gevoelens mochten er opeens zijn. En daarnaast keken ze wat haar positieve energie kon geven. Het luisteren naar klassieke muziek bleek een prachtige oplossing. Ze kon genieten van de schoonheid van de muziek en zich tegelijkertijd even afsluiten van alle indrukken van het ziekenhuis. Een eenvoudige oplossing met een groot effect. Lenie voelde zich prettiger, straalde meer rust uit en durfde voor het eerst om hulp te vragen aan haar zoon.
De waarde van zingeving wordt steeds meer erkend in de gezondheidszorg. Concepten, zoals positieve gezondheid en persoonsgerichte zorg, waarin de persoon centraal staat en niet de ziekte krijgen steeds meer waardering. Daarnaast vinden ook patiënten het steeds vanzelfsprekender dat zingeving onderdeel is van goede zorg. Uit een peiling van de patiëntenfederatie blijkt dat 82% van de deelnemers vindt dat zorgverleners kunnen bijdragen aan zingeving. 
Uitdagingen voor de korte termijn 
Er zijn diverse belemmeringen waarom zingeving in het ziekenhuis lastig te realiseren is. Ik denk dat ieder voor zich daar wel een beeld van kan vormen. De uitdaging is wat mij betreft om te kijken wat er wél mogelijk is. De beschikbaarheid van de geestelijk verzorger in het ziekenhuis is een hele goede basis. Hoe kunnen we dit versterken? Wat kunnen we van hen leren?  
Het is zeker mogelijk hier nog stappen in te zetten. Volgens mij liggen er een aantal uitdagingen waar je meteen mee aan de slag kunt:  
1.      Zorg voor meer bekendheid van de geestelijk verzorger. Het is hierbij belangrijk om inzicht te geven wat een geestelijk verzorger kan betekenen en wat de effecten daarvan zijn.
2.      Zorg dat alle (zorg)professionals in het ziekenhuis een rol hebben in signaleren welke mensen baat kunnen hebben bij geestelijke verzorging. Mensen kunnen dan zelf beslissen of ze hier wel of niet gebruik van willen maken.
3.      Laat andere zorgprofessionals leren van de ervaring en expertise van de geestelijk verzorger. Een goed gesprek is namelijk het domein van alle zorgprofessionals.
Ik hoop dat zingeving in de zorg straks doodgewoon is. Ook voor mensen die nog een heel leven voor zich hebben. Zodat patiënten het gevoel hebben gezien en gehoord te worden als mens. Juist dan ontstaat er meer ruimte om de weer verder te kunnen leven.
Ik ben benieuwd naar jouw mening. En vind het leuk als je een reactie achterlaat.  
Deze blog werd op 12 april ook gepubliceerd op skipr.nl