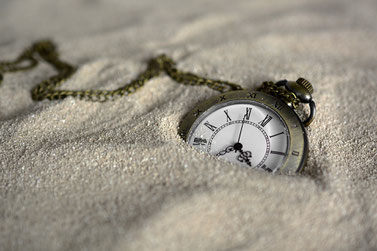 Ga liever niet 's middags naar de huisarts. Dit advies was enkele weken geleden in verschillende dagbladen en tijdschriften te lezen. Het kwam oorspronkelijk uit een ingezonden brief van Jeffrey Linder in de New York Times. Maar het fenomeen van goede timing en slechte timing is niet uniek voor huisartsen. Timing blijkt onbewust veel meer invloed te hebben op de kwaliteit van de keuzes die jij en ik elke dag maken.   
Linder beschrijft in het artikel welk effect het tijdstip van de afspraak had op het resultaat ervan. Patiënten die einde van de middag werden gezien werden 10 tot 15% minder vaak doorverwezen voor screening op borst- of darmkanker. In een ander experiment bleken artsen 26% vaker antibiotica voor te schrijven om 4 uur 's middags dan om 8 uur 's ochtends voor exact dezelfde patiënt. Er lijkt sprake te zijn van een toenemende beslissingsmoeheid naarmate de dag vordert. Maar er speelt ook nog iets anders. 
In het boek het juiste moment duikt auteur Daniel Pink breder in dit fenomeen van timing. Het blijkt dat niet alleen huisartsen last hebben van een slechtere besluitvorming in de middag. Het blijkt dat er tussen 2 en 4 uur 's middags meer ongelukken plaatsvinden. Dat kinderen slechter presteren op een toets in de middag dan in de ochtend. En dat investeerders negatiever oordelen over de koers van een bedrijf als een aandeelhoudersvergadering in de middag plaatsvindt.    
Het meest schokkende voorbeeld uit het boek dat mij is gebleven is een onderzoek dat in 2011 is gedaan naar de kwaliteit van besluitvorming bij twee Israëlische rechtbanken die borgtocht verzoeken beoordelen. Aan het begin van de ochtend is de kans op honorering van het verzoek zo'n 65%, maar dit neemt af naarmate de ochtend vordert naar bijna 0% voor de lunchpauze. De feiten van de casus blijken hierbij niet uit te maken. 
Onze biologische klok blijkt een belangrijke veroorzaker van dit patroon in al deze verschillende situaties. Pink laat zien dat er een vast patroon te ontdekken is in hoe onze stemming zich gedurende de dag ontwikkeld. Een positieve stemming neemt toe gedurende de ochtend, vertoond een dip in de middag en neemt dan weer toe in de avond. Dit patroon is terug te vinden in verschillende landen over de hele wereld. 
Het is de dip waar we alert op moeten zijn. Deze dip is voor de meeste mensen op z'n dieptepunt ongeveer 7 uur nadat je wakker bent geworden [1]. In deze periode is de kwaliteit van onze besluitvorming op z'n slechtst. Onze mentale capaciteit om af te wijken van onze ingesleten patronen of standaarden is op zijn laagst. Dit is dus niet het beste moment om belangrijke beslissingen te nemen, een nieuw voorstel te doen of om loonsverhoging te vragen. Onze interne stemming heeft een externe impact.
Maar gelukkig zijn er ook zaken die de dip helpen verminderen. Vooral het nemen van (korte) pauzes helpt onze stemming en daarmee onze prestaties weer te verhogen. Bij het nemen van pauzes geldt dat elke pauze beter is dan geen pauze. Als je het echt goed wilt doen, ga dan voor een keuze waarbij je beweegt, samen bent met anderen, naar buiten gaat en je smartphone niet gebruikt. Bij de rechters bleek het percentage verdachten dat op borgtocht vrijkwam na een pauze weer vergelijkbaar te zijn met dat in de vroege ochtend.
Het is belangrijk om ons bewuster te worden van dit effect. Het is niet alleen belangrijk wat of hoe je iets doet, maar ook wanneer je iets doet. En dit geldt helemaal als we bezig zijn met innoveren of iets willen veranderen. Gedurende de dip, zijn we geneigd sneller te kiezen voor de 'standaard' oplossingen en niet af te wijken van de norm. En dit geldt niet alleen voor ons zelf, maar ook voor anderen. Houd hier dus rekening mee als je een nieuw idee introduceert, op zoek gaat naar financiering of bij een introductie van een innovatie op de werkvloer.
Ik ga hier de komende tijd in ieder geval op letten! Mocht jij nog goede tips hebben, dan hoor ik dat graag.
---
[1] Pink beschrijft andere ritmes voor de echte avondmensen (midden van slaaptijd ligt na 6 uur 's ochtends) en vroege vogels (midden van hun slaaptijd ligt voor 3 uur 's nachts). Maar bij de meesten van ons ligt dit punt tussen 3 en 6 uur in de ochtend.