Ik kijk graag naar medische series. De ingrediënten zijn meestal hetzelfde: veel drama, onbegrijpelijke medische termen, persoonlijke verhalen van patiënten en spannende intriges tussen dokters. 
En misschien wel het belangrijkste ingrediënt: de moeilijke casussen.
De moeilijke casussen zijn patiënten met complexe aandoeningen en verwondingen. Behandelen lijkt vrijwel onmogelijk. Maar dit houdt de dokters niet tegen. Ze zijn juist extra gedreven om nieuwe mogelijkheden te vinden. Dit leidt tot creatieve, riskante en briljante oplossingen. 
Maar dit is natuurlijk fictie. 
In de nieuwe Netflix documentairereeks Diagnosis stappen we  in de realiteit. Ook hier staan moeilijke casussen centraal. Dr. Lisa Sanders gaat op zoek naar een diagnose voor mensen met zeldzame en mysterieuze aandoeningen.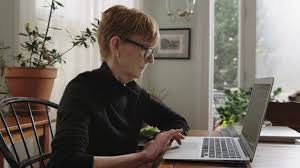 Iedere aflevering gaat in op een casus. Deze mensen hebben ernstige klachten en zijn bij verschillende artsen geweest. Maar niemand weet wat het is. De eigen dokters hebben het opgegeven. En een diagnose is er niet. 
Het interessante van deze serie is dat dr. Sanders niet zelf op zoek gaat naar een oplossing, maar het publiek om hulp vraagt. In een column in de New York Times deelt ze de persoonlijke verhalen van mensen met ernstige en onverklaarbare symptomen.
Ze eindigt de column met: "wat denk jij dat het is?"
Het resultaat van het delen van het persoonlijke en medische verhaal van deze mensen is opmerkelijk. Het verspreiden via social media zorgt ervoor dat er reacties vanuit de hele wereld komen. Van artsen en medische studenten, maar ook van gewone mensen en mensen met vergelijkbare symptomen.
De reacties zorgen ervoor dat mensen opeens weer steun ervaren. Er zijn mensen op de wereld die zich interesseren in hun verhaal. Ook de ontdekking dat er nog anderen zijn met dezelfde klachten, zorgt voor steun.
De bruikbare reacties leiden daarnaast tot nieuwe perspectieven, ideeën en inzichten. Dit geeft een nieuwe richting en impuls in de zoektocht. Opeens blijkt er toch weer hoop te zijn.
En in een aantal gevallen leidde het ook daadwerkelijk tot een diagnose. 
Maar dit is geen fictie. In sommige gevallen blijft een diagnose uit. En voor sommige diagnoses is geen behandeling. Er is niet altijd een happy end.
Vooraf vroeg dr. Sanders zich af of social media levens kan redden. Het antwoord hierop is niet volmondig ja of nee. Wel laat ze zien dat het betrekken van mensen buiten de 'ziekenhuismuren' waardevol is. Of zoals ze het zelf zegt "the room suddenly got a whole lot bigger". En dit leidde in alle gevallen tot nieuwe inzichten.
En in sommige gevallen tot creatieve, riskante en briljante oplossingen.