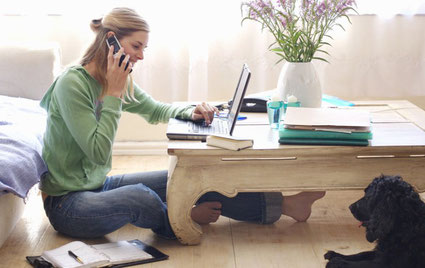 Innoveren in de zorg heeft tijdens de corona crisis niet de hoogste prioriteit. De meeste innovatieprojecten worden nu tijdelijk stop gezet of nog even uitgesteld. Vaak een logische keuze om de zorg nu niet onnodig extra te belasten. Maar wat doe je als jouw project nu stilvalt? En hoe kun je jouw innovatieproject in deze periode een boost geven?
Komt jouw project juist in een stroomversnelling? Lees dan mijn blog 'innoveren tijdens de corona crisis'. 
Rustig afwachten dan maar?
Hoe lang deze crisis gaat duren en wanneer je je innovatieproject weer kunt opstarten, is moeilijk te voorspellen. Hier heb je weinig invloed op. Je kunt je alleen aan de gestelde maatregelen houden en daarmee een bijdrage leveren aan het beperken van de verdere verspreiding. Maar betekent dit dat je nu maar moet gaan zitten afwachten tot deze crisis voorbij is?
Of kun je je tijd slim investeren?
Als je nu thuis werkt en er ontstaat ruimte in jouw agenda, dan is dit een kans om jouw innovatieproject een boost te geven. Tenminste als je je tijd slim investeert. Zodat jij er klaar voor bent als dit allemaal voorbij is en je sneller en sterker uit de startblokken komt. Je kunt nu tijd besteden aan zaken waar je normaal geen tijd voor hebt of zaken die je eerder over het hoofd zag.  
Maar waar begin je dan?
Hoe kun je deze tijd goed benutten? Het is belangrijk om eerst te kijken waar je nu staat, voordat je aan de slag gaat. Welke stappen zijn er nodig om het beoogde resultaat te behalen en waar laat je nu nog kansen liggen? Dit inzicht is belangrijk om te bepalen waar je je tijd het beste aan kunt besteden. Om een helder overzicht te creëren en de juiste focus te kunnen bepalen, heb ik de 'Quick scan innoveren met impact ontwikkeld'. Dit e-book kun je hier gratis downloaden.  
Geef jouw innovatieproject een boost
Op welke manieren kun je jouw innovatieproject een boost geven? Hieronder een vind je een aantal voorbeelden: 
Bereid een nieuw project voor. 

Maak een praktisch stappenplan. 

Stel een programma van eisen op. 

Haal ervaringen van anderen op. 

Inventariseer (online) de behoefte van de doelgroep. 

Benader relevante stakeholders. 

Scherp je implementatiestrategie aan. 

Verken mogelijkheden voor (vervolg-)financiering. 

Verdiep je kennis of volg een (online) training. 
Daag jezelf uit
Daag jezelf (en jouw team) uit hoe je een volgende stap kunt zetten met jouw innovatie. Door de beperkingen is zeker niet alles mogelijk in deze tijd. En soms moeten we dat ook accepteren. Maar als jouw innovatie juist in deze tijd de zorg kan ondersteunen, verken dan of er alternatieve mogelijkheden zijn. Hoe zou je ondanks alle beperkingen toch verder kunnen met jouw innovatieproject? Kun je slimme manieren verzinnen om een innovatie te implementeren? Hierdoor kunnen nieuwe slimme implementatiestrategieën ontstaan, die ook na deze crisis toepasbaar zijn. 
Plan een strategiesessie
Wil je jouw innovatieproject een boost geven, maar twijfel je hoe je nu het beste verder kunt gaan met jouw project? Of heb je geen tijd om alles zelf uit te zoeken? Dan bied ik je de mogelijkheid om een gratis strategiesessie in te plannen. In een online call van 30 minuten gaan we in op jouw innovatieproject en jouw vragen. Zodat jij met meer focus weer verder kunt. 
Projectcoaching
Heb je behoefte aan meer ondersteuning, dan is de ZonMw subsidie voor implementatie- en opschalingscoaching interessant. Hiermee kun je € 5000 aanvragen voor ondersteuning en advies bij implementatie- en opschalingsprojecten. Je kunt zelf een projectcoach kiezen. Ik ben als expert verbonden aan het expertisenetwerk implementatie van ZonMw en voldoe aan de gestelde voorwaarden. Heb je interesse in projectcoaching? Stuur dan een mail met je contactgegevens naar janneke@amplitudo.nl. 
Aanmelden en contact
Ben je geïnteresseerd in de gratis strategiesessie? Stuur dan een mail naar janneke@amplitudo.nl met je naam en contactgegevens. Dan neem ik contact met je op.